MTPA Competition T&C's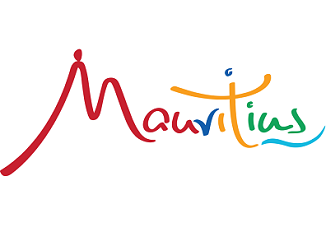 Mauritius Tourism Promotion Authority Competition Specific TERMS & CONDITIONS – to be read alongside Sunrise Radio's General Terms and Conditions
1. This competition is available only to Eligible Participants. An Eligible Participant is resident in the UK, aged 18 or over, if under the age of 18 they must have the permission of a parent to participate. This competition is not open to employees of Sunrise Radio London Limited, the Mauritius Tourism Promotion Authority or any affiliated companies
2. Entry for the competition starts Sunday 23rd December 2018 to Saturday 19th January 2019.
3. In order to enter, tune into Sunrise Radio from 06:00-22:00 Monday to Sunday, listen for the cue to call then ring on the telephone number supplied. If you are lucky enough to get through to the Sunrise Radio presenter you will be asked a simple multiple choice question relating to Mauritius. The first caller choosing the correct answer wins entry into the prize draw for family (family of 4) economy return air tickets from Heathrow to Mauritius. The Presenters decision is final.
4. The winner of the weekly draw will be selected by the computer (the computers choice is final) on Monday 21st January 2019 in Drive on Sunrise.
5. One entry per household.
6. Prizes for this competition cannot be transferred to another person, they cannot be changed, there is no cash, credit or alternative prize offered.
7. Prize for this competition is family economy return air tickets (for a family of 4) from Heathrow to Mauritius – has terms and conditions attached as follows:
a) All tickets must be booked by the 30th June 2019 .
b) Once tickets are booked no changes can be made.
c) Travel must be completed by the 30th November 2019
d) Tickets cannot be used for travel between 12th April – 26th April 2019 and also between 15th July-15th September 2019.
8. The Prizes for this competition are economy air flights including all taxes only and do not include: travel to and from the airport. Winners must arrange their own travel insurance. All prize winners must ensure they hold valid travel insurance to cover everyone in their party for the entire duration of the prize trip and this must be fully comprehensive and organised pre-departure. Winners must ensure they have at their cost all the correct inoculations for travel to Mauritius.
9. Winners need to book accommodation through Southall Travel to claim the flights in this competition.
10. All winner must hold a valid passport and visa for travel to Mauritius (must be pre-arranged at the winner's cost)..
11. No purchase is necessary; however, participants are expected to pay their own cost of the telephone call to Sunrise Radio
12. All prizes are subject to availability, with the promoter and all prize partners included in the competition to take no responsibility for any inconvenience or disappointment caused or suffered by the prize winner/s or their guest/s due to the unavailability of fight seats, or any other components of the prize.
13. The promoters accept no responsibility for damage or loss resulting from misdirected or incomplete entries arising from faults or disconnection of telephone calls during the competition. The promoters are in no way liable for the reproduction or indirect access via third party web site or home page access which reproduction misstates or omits any of the information or terms and conditions connected with the promotion.
14. Promotional materials form part of these terms and conditions. This promotion is governed by English law and is subject to the jurisdiction of the English Courts.
15. The names of the winners may be obtained by sending a stamped addressed envelope to Sales Department, Sunrise Radio London Ltd, Unit 2, 694-712 London Road, Hounslow, Middx. TW3 1PG.