Ria – Christmas Code Competition T & C's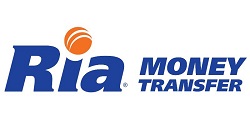 Ria Money Transfer – Christmas Code Competition Specific TERMS and CONDITIONS – to be read alongside Sunrise Radio's General Terms & Conditions
1. Entry for the competition starts on Monday 3rdto 30th December 2018
2. In order to enter, tune into Sunrise Radio every day between 08:00-22:00 Monday to Sunday and listen for Ria Money Transfer Christmas Code. Once an individual has the relevant daily code, go to Sunriseradio.com and enter the code on the Ria Money Transfer Christmas Code Competition page.
3. All fields must be completed to qualify for a valid entry. All valid entries will go into the draw for a pair of economy return air tickets to India.
4. The draw will take place in Drive on Sunrise on 31st December 2018.
5. The winner of the draw will be selected by the computer at random. The computers choice is final.
6. The draw for the winner of the prize will take place on Tuesday 4th December 2018 in Drive on Sunrise.
7. The Price
a) Economy class return air tickets to India, including all taxes for two adults. Winners must arrange their own travel to London (airport TBC) from their home and on the return journey from London (airport TBC)to their home.
b) The Prize is valid until 30th November 2019 but must be booked no later than 28th March 2019, under no circumstances or for whatever reason will the validity period be extended.
c) All bookings are subject to availability and are not applicable during the Easter Holidays or August 2019. Once the booking is confirmed it cannot be changed.
d) Winners must arrange their own accommodation and subsistence for their trip to India.
e) The prize winner and companion must travel together on the same flights/dates. All travel must be completed within one month from date of departure.
f) Booking requests must be sent to dtengur@riafinancial.com.
8. Other than travel outlined in Point 7. a), b) and c) no accommodation or subsistence is included with this prize. Winners & their guest must cover all costs with regards to any accommodation and subsistence including but not restricted to meals/drinks/snack consumed during the flights & during their stay in their in India.
9. Except as otherwise provided, the prize winner and their travelling companion are responsible for: any and all costs, expenses and taxes not expressly described herein including, without limitation, ground transportation, accommodation, gratuities, merchandise, telephone calls, personal expenses of any nature for overnight layover, meals and beverages, service charges and entertainment. Prize tickets are not entitled to any Upgrades, access to VIP Lounges and Excess Baggage.
10. The Prize winner & their guest must arrange their own travel insurance at their own cost. The Prize winner and their guest must ensure they hold valid travel insurance to cover them and their guest for the entire duration of the prize trip and this must be fully comprehensive and organised pre-departure.
11. The Prize winner & guest must arrange for any necessary vaccinations to ensure their good health for the duration of the prize trip at their own cost.
12. The Prize winner must hold a valid passport and visa (if required) for travel to the selected destination (must be pre-arranged at the winners cost).
13. Prizes for this competition cannot be transferred to another person, they cannot be changed and there is no cash, credit or alternative prize offered.
14. The prize winner is solely responsible for declaring details of any award provided under the promotion to HMRC and for paying any tax liability which may arise.
15. No purchase is necessary; however, participants are expected to pay their own cost of the telephone call to Sunrise Radio.
16. Sunrise Radio London Limited, and Ria Money Transfer assumes no responsibility for any illness, injury or accident which the winners may suffer for whatever reason while travelling to or from the airports or any other related journey or incident during related to their prize air tickets.
17. The promoters accept no responsibility for damage or loss resulting from misdirected or incomplete entries arising from faults or disconnection of telephone calls during the competition. The promoters are in no way liable for the reproduction or indirect access via third party web site or home page access which reproduction misstates or omits any of the information or terms and conditions connected with the promotion.
18. Promotional materials form part of these terms and conditions. This promotion is governed by English law and is subject to the jurisdiction of the English Courts.
19. The name of the winner may be obtained by sending a stamped addressed envelope to Sales Department, Sunrise Radio London Ltd, Unit 2, 694-712 London Road, Hounslow, Middx. TW3 1PG.